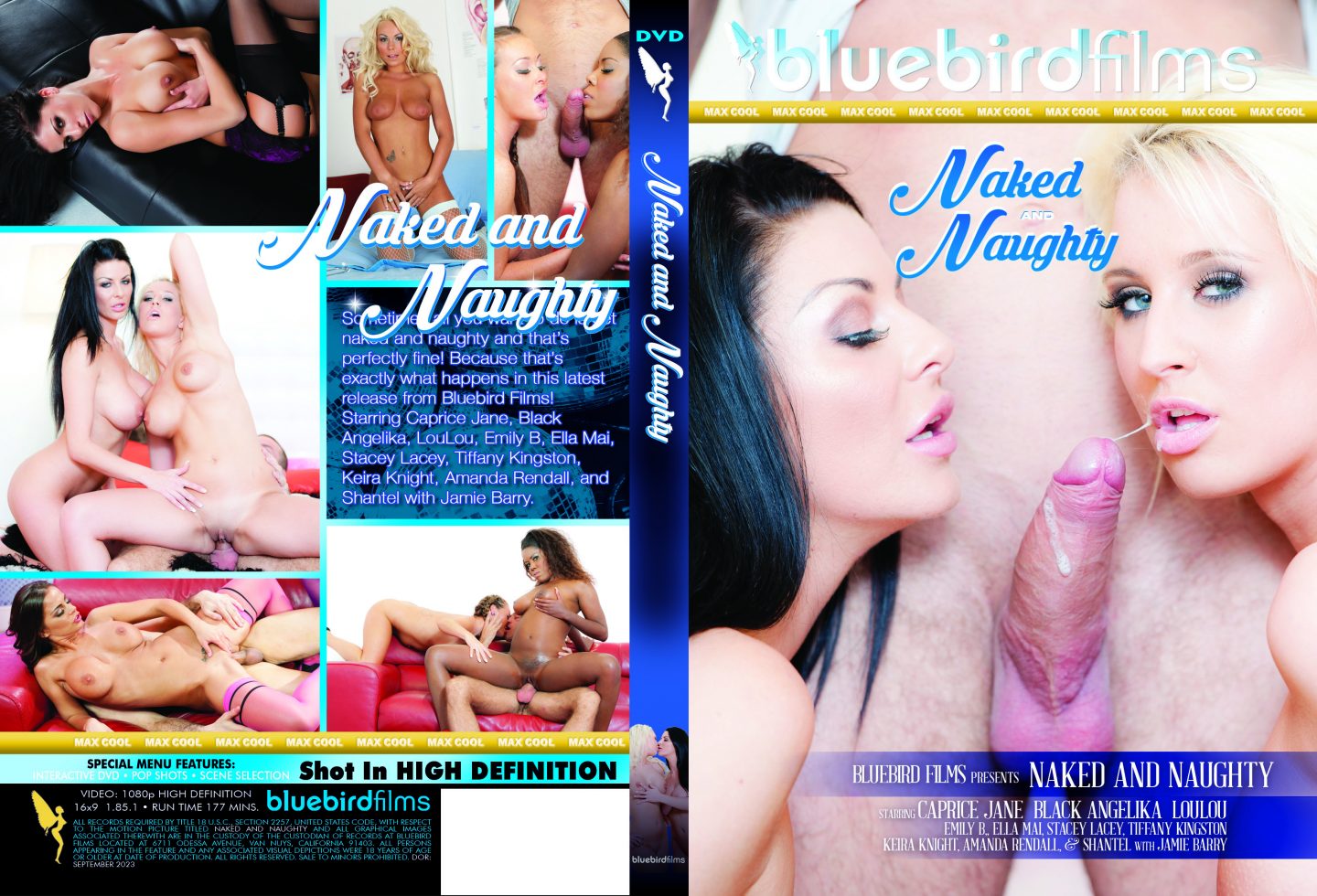 Sometimes all you want to do is get naked and naughty, and that's exactly what happens in this latest release from Bluebird Films. Directed by Max Cool, this 5 scene flix is sure to tickle your fancy. Naked and Naughty is the perfect choice for anyone looking to spice up their night with a little bit of fun and frolicking. So grab some popcorn and get ready for a good time – this movie is sure to leave you feeling hot and bothered!
Scene 1: Lou Lou with Ella Mai
Scene 2: Stacey Lacey and Tiffany Kingston with Jamie Barry
Scene 3: Caprice Jane and Black Angelika with Jamie Barry
Scene 4: Amanda Rendall and Shantel with Jamie Barry
Scene 5: Emily B and Keira Knight with Jamie Barry
I'm happy to say I've recovered yet another film from the Bluebird vault. This movie originally was intended to have six scenes, but the final scene, which was to star Brooke Blue and Tia Layne, never got filmed. Not to worry, though, I was able to find the original footage of the first five and get it edited for you! And now it's ready for release!