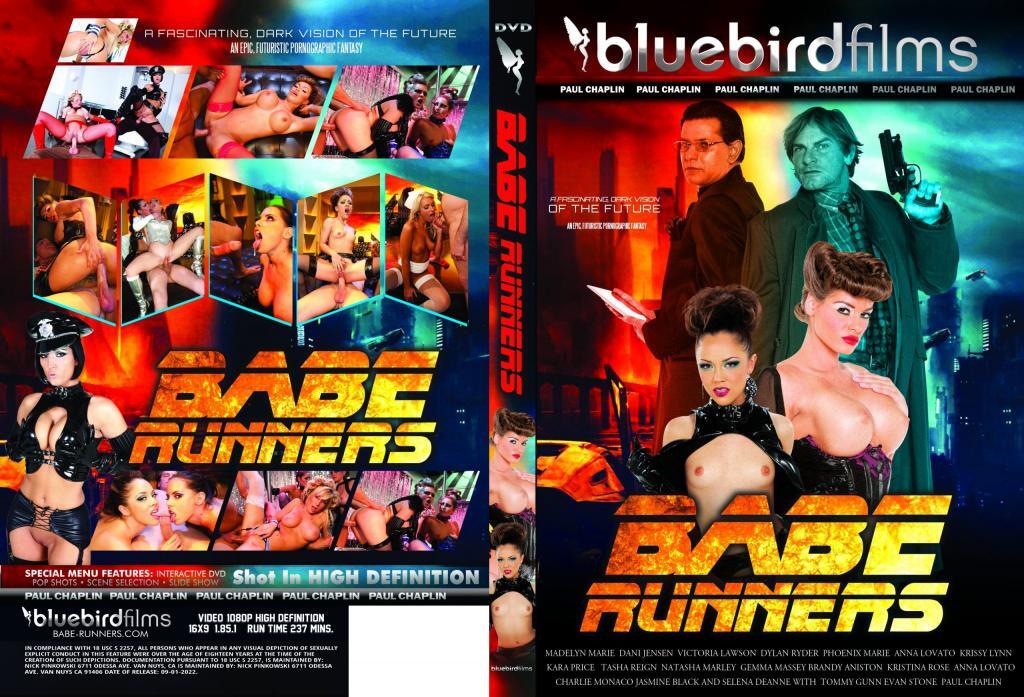 It's been ten years in the making, but the movie you've all been waiting for has finally arrived. It's Babe Runners! Early in the 22nd century, the Vorbis corporation advanced android evolution into the sexist phase — a being virtually identical to humans. The corporation called them replicants, we called them skin jobs. Sexist six replicants were superior in flexibility, stamina, and libido to the repressed genetic engineers who created them. Their deviance knows no bounds.
Scene 1 (Pyramid) Dani Jensen, Madelyn Marie, Victoria Lawson, Paul Chaplin, Evan Stone
Officer Deckard of the LAPD is brought to the Vorbis Corporation headquarters to meet with Dr. Vorbis, an evil genius who needs the officer's help hunting down his rogue sex replicants. First, Dr. Vorbis introduces him to their most basic models and then gives him a go at a test model to see if he can tell the difference between a human and one of his generically engineered skin jobs.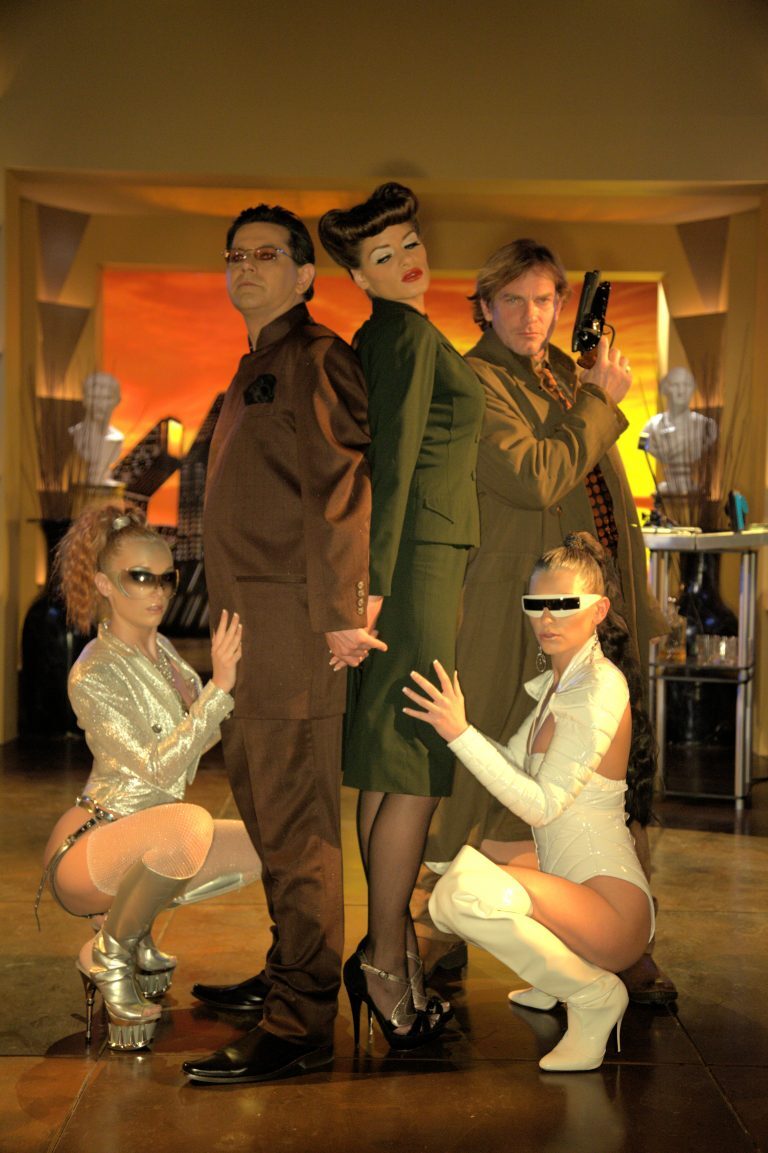 Scene 2 (Inoculated)  Dylan Ryder, Phoenix Marie, Evan Stone, Paul Chaplin
Officer Deckard is brought back into the Vorbis offices for a little experimentation, which is meant to enhance officer Deckard's skills as a babe runner. It gives him 150% enhancement in his ability. Officer Deckard isn't sure if he wants to help Vorbis, but nurse Megan gives him a little booster shot to ensure he makes the right decision and then gives him a little extra tender loving car.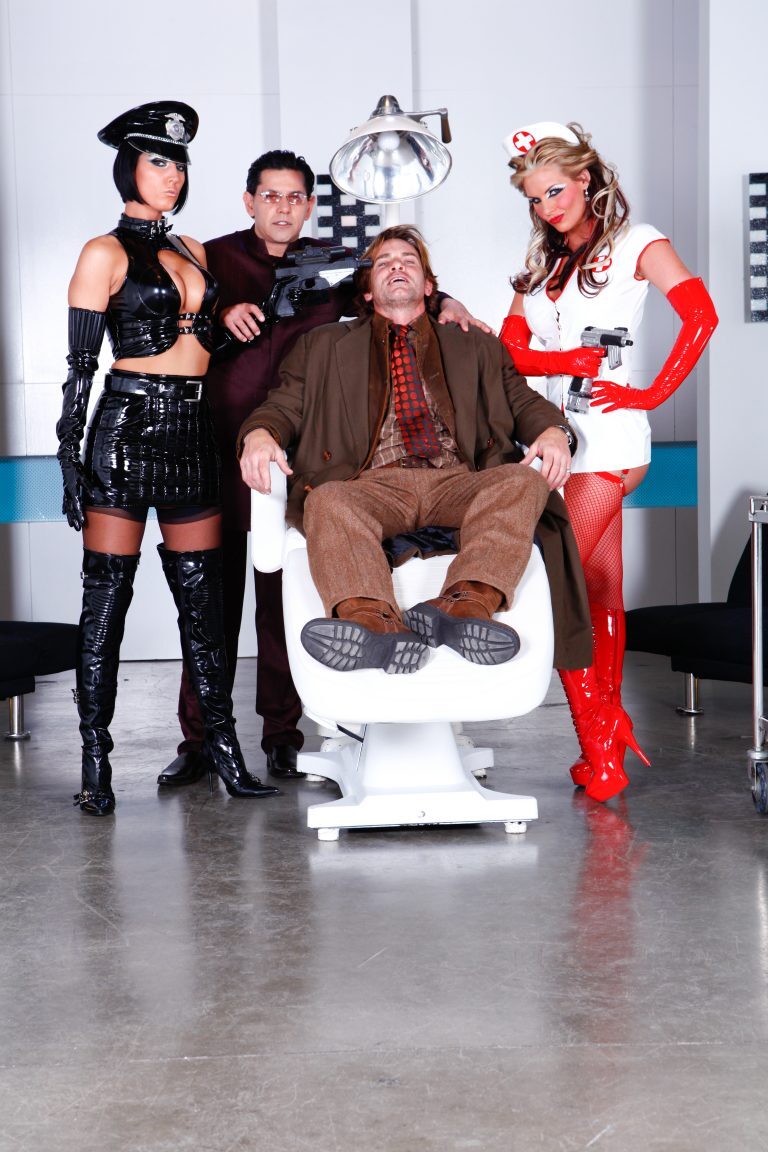 Scene 3 (Empathy) Anna Lovato, Charlie Monaco, Jasmine Black, Selena Deane, Paul Chaplin
Back at Vorbis headquarters, Dr. Lovato meets with Dr. Vorbis in the pleasure lounge to show him some of her latest advancements. These aren't just any skin jobs, they are the next generation, sexist 7s. Inside one of these models is a special chip that allows the good doctor to reset all their neurons and sexually supercharge them. Of course, Dr. Vorbis and Dr. Lovato have to give them a test run.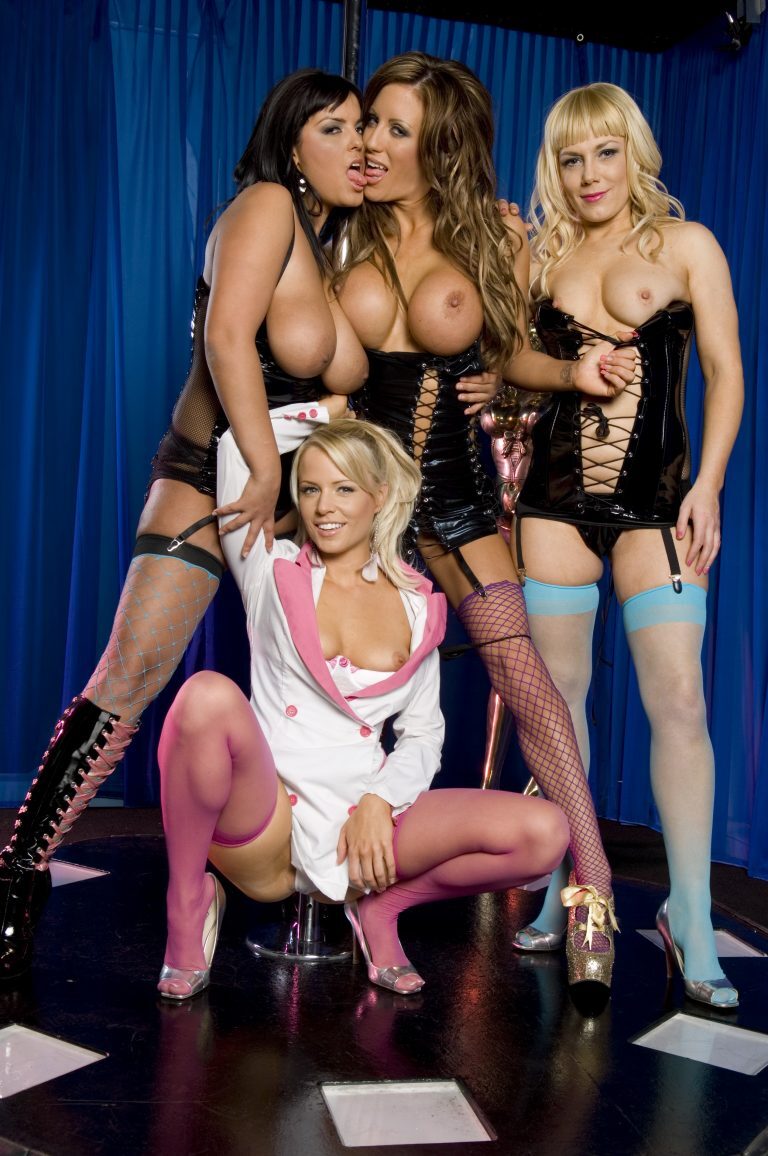 Scene 4 (Laboratum ) Anna Lovato, Charlie Monaco, Jasmine Black, Selena Deane, Paul Chaplin
Dr. Vorbis is meeting with Dr. Lovato again. This time she has some more skin jobs to show him. These particular models he thinks are much like the ones from before but oh, how wrong he is. These can be set to sexual super function. Of course, Dr. Vorbis must test these models out as well.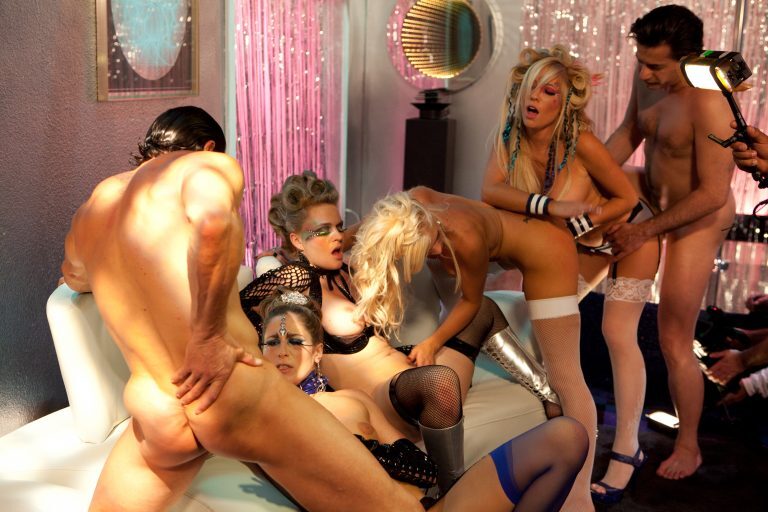 Scene 5 (infinity)  Gemma Massey, Natasha Marley, Kristina Rose, Brandy Aniston, Evan Stone, Tommy Gunn, Paul Chaplin
In the final scene, Detective Deckard is back at the Vorbis headquarters to meet with the mad scientists and his ultimate model. True perfection in any form, Gemma Massey is put to the test. But not before Nurse Natasha shoots the good officer with a mind liberation electrode stimulate that gives detective Deckard the mental liberation to truly enjoy the skin jobs and all they have to offer.

This means the Vorbis corporation won't only profit from selling the services of the skin jobs but also by selling an electrode that will give the person a guilt-free boost to partake in the party. Now Deckard is under the control of Dr. Vorbis. The question is, what will he do? Or should I say, who will he do? Guess you'll have to watch to find out.