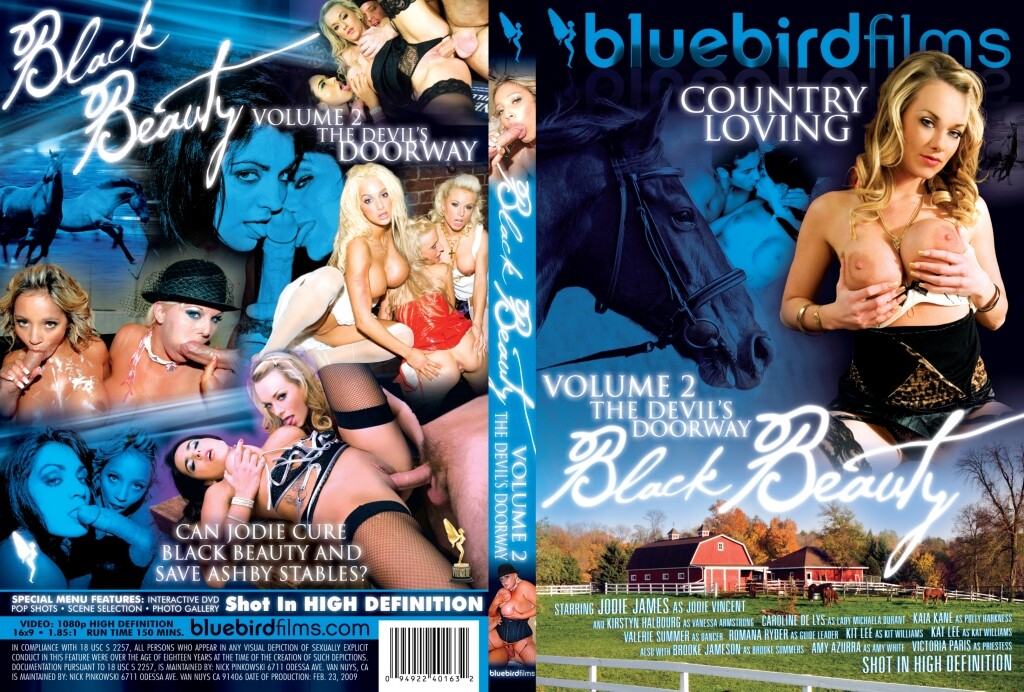 The Devil's Doorway. Can Jodie cure Black Beauty and save Ashby Stables? This is the continuation of the high-end feature film Black Beauty volume 1. The storyline is about a girl, but all of the action is super hardcore and includes several threesomes and group scenes. Black Beauty Vol 2 from Bluebird Films is one of those hardcore fuck movies that you have to watch more than once just to see all of the action! Kit Lee and Kat Lee both star in this one.
Scene 1: Jodie James with Jay R
Scene 2: Kaia Kane and Kirstyn Halbord with Tony James and Jay R
Scene 3: Jodie James with Demetri XXX
Scene 4: Kirstyn Halborg with Keiran Lee and Jay R
Scene 5: Victoria Rush, Amy Azurra, and Brooke Jameson with Ben Dover, Paul Chaplin, and Clarke Kent
Scene 6: Valey Summer and Paige Ashley with Ian Tate
Scene 7: Kit Lee, Kat Lee, Romana Ryder, and Kirstyn Halbors with Ben Dover, Demitri XXX, Steve Hooper, and Christian XXX.