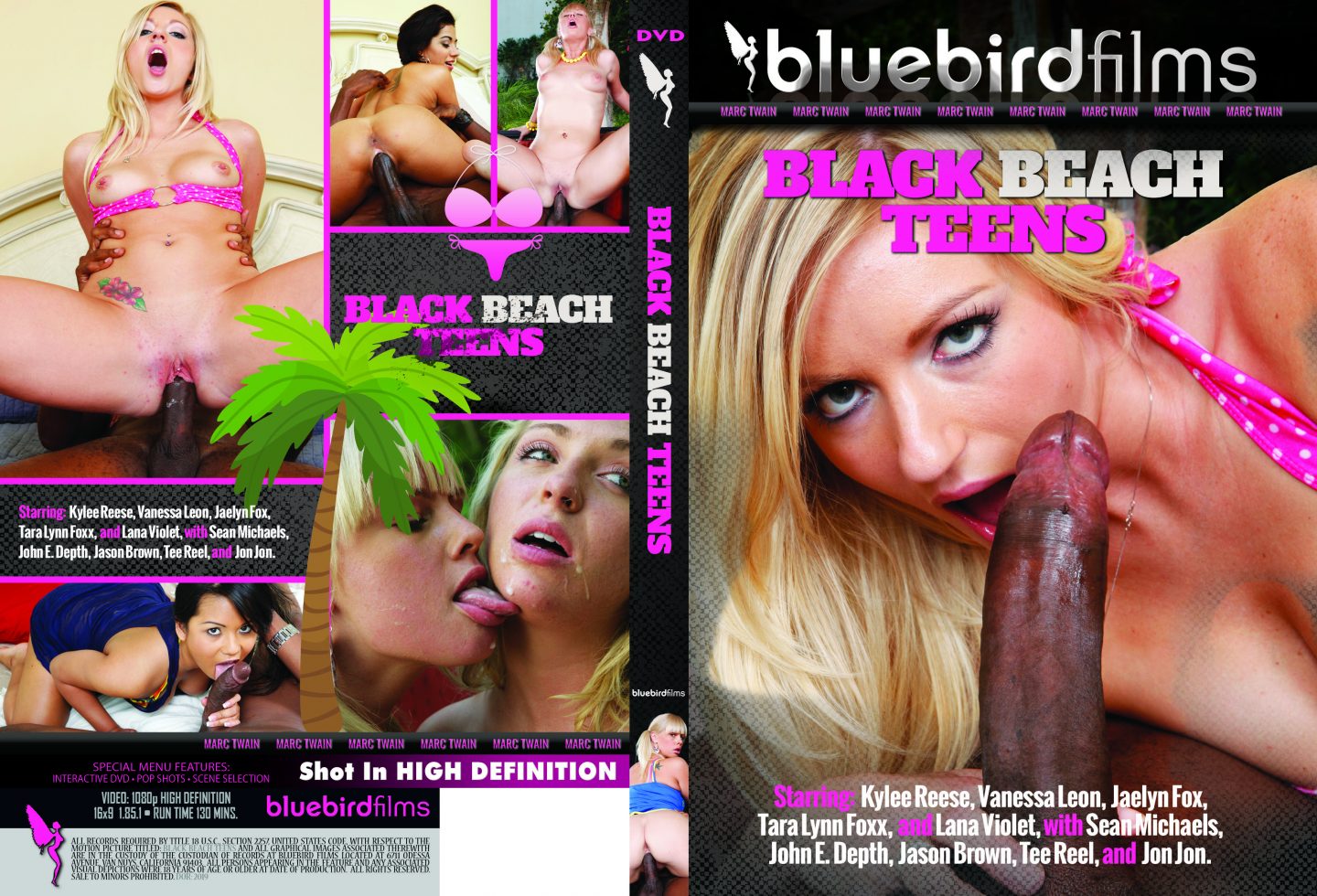 In Bluebird Films' tantalizing masterpiece, "Black Beach Teens," unveils an erotic paradise where seductive sirens yearn for passionate encounters beneath the sun-kissed skies. A duo of enigmatic, irresistible black adonises have refined the art of enticing innocent maidens into their world of forbidden desires. Their striking appearances and prodigious members leave these naïve beauties eager to experience the heights of pleasure within the luxurious confines of their opulent estate. Embrace the sensual ambiance as cries of exhilaration fill the air, as these alluring ingénues surrender themselves entirely to the overwhelming pleasures awaiting them in "Black Beach Teens."
An exploration of pure, raw sexuality unfolds across nearly two hours of unadulterated, heart-pounding action, featuring daring divas craving the ultimate thrill – the untamed power of immense black manhood. Dare to witness the awakening of these delicate flowers as they embark on a journey of self-discovery under the guidance of these dominant yet tender lovers. Behold the beauty of human connection at its most elemental, captured in vivid detail by our expert cinematography, as we invite you to lose yourself in the breathtaking world of "Black Beach Teens."
Scene 1: Sean Michaels, Kylee Reese
Scene 2: Vanessa Leon, John E. Depth
Scene 3: Jaelyn Fox, Tara Lynn Foxx, Jason Brown, Tee Reel
Scene 4: Jaelyn Fox, Tara Lynn Foxx, Jason Brown, Tee Reel
Scene 5: Lana Violet, Jon Jon
In the first scene, Kylee takes the biggest black cock of her life.
In scene two, Vanessa is the perfect petite fuck buddy for John E. Depth.
In scene 3, Jason Brown and Tee Reel find two hot blondes at the beach and shows them a good time.
In scene four, Jaelyn Fox and Tara Lynn Foxx are back, they are at the resort and realize they need more big black cock.
In the final scene of the movie, Lana Violet gets a good dick down from Jon Jon.