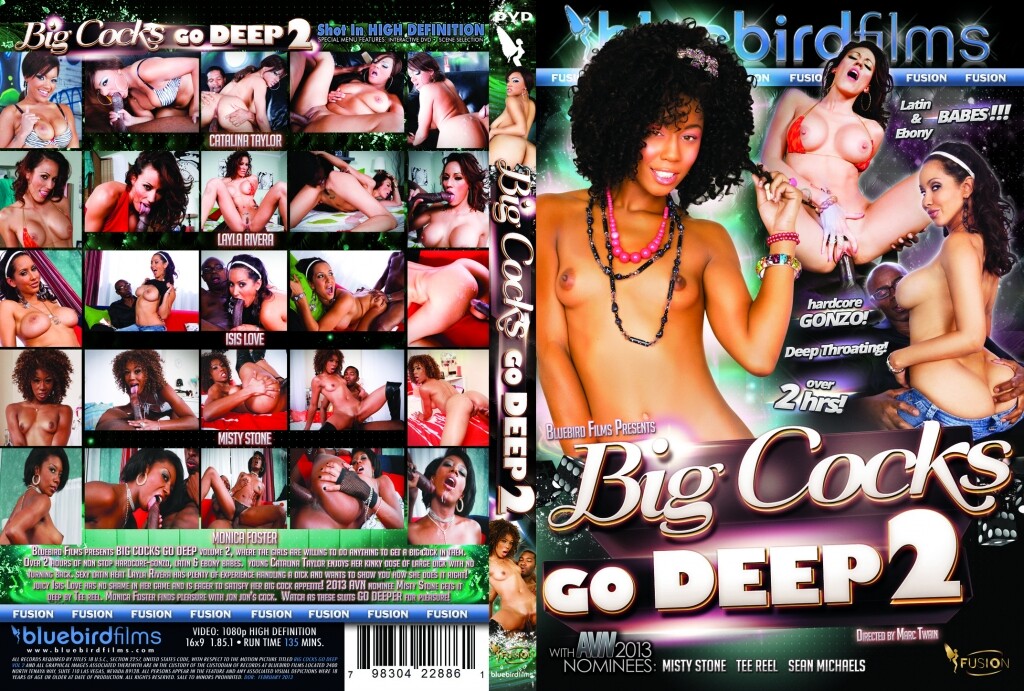 In Bluebird Films' tantalizing production, "Big Cocks Go Deep #2," we embark on a thrilling journey into the erotic world of uninhibited women who crave the ultimate sensual experience – submitting themselves entirely to the allure of enormous male appendages. This enthralling film showcases over three exhilarating hours of raw, boundary-pushing gonzo action featuring irresistible Latin and ebony goddesses.
Catalina Taylor, a young enchantress, boldly dives headfirst into the realm of colossal phallic pleasures, relishing every moment as she surrenders herself completely to the intoxicating power of immense masculinity. Her fierce determination and insatiable hunger for carnal delight make her an unforgettable force within this passionate landscape.
Equally captivating is the mesmerizing Layla Rivera, whose seductive charms and prowess in masterfully manipulating monumental manhood leave viewers spellbound. Unfazed by the challenge, she fearlessly engages in a breathtaking display of sexual dominance, ensuring each moment of their union is marked by intense ecstasy.
Juicy Isis Love, undeterred by societal norms or personal reservations, ardently pursues her insatiable longings for gigantic penile pleasure. With unwavering confidence and an insatiable appetite, she brazenly indulges in a mind-blowing odyssey of unparalleled intimacy, leaving no desire unsatisfied.
The critically acclaimed 2013 AVN nominee, Misty Stone, collaborates with renowned director Tee Reel, resulting in an electrifying encounter that pushes boundaries to new heights. The undeniable chemistry between these two titans of erotica ignites a scorching conflagration of passion, taking pleasure to previously uncharted depths.
Last but certainly not least, the stunning Monica Foster courageously explores the unfathomable dimensions of pleasure, surrendering wholly to the colossal girth of Jon Jon's legendary tool. As they venture together into the heart of darkness, her unrelenting quest for satisfaction culminates in a profoundly moving and empowering climax.
Witness these daring women transcend limitations, pushing the limits of their desires and defying societal expectations as they plunge deeper into the thrilling world of "Big Cocks Go Deep #2." Let yourself be swept away by their unapologetic pursuit of unbridled lust and unmatched intensity.
Scene 1: Catalina Taylor, Jack Napier
Scene 2: Layla Rivera, Jason Brown
Scene 3: Isis Love, Sean Michaels
Scene 4: Misty Stone, Jon Jon
Scene 5: Monica Foster, Jon Jon