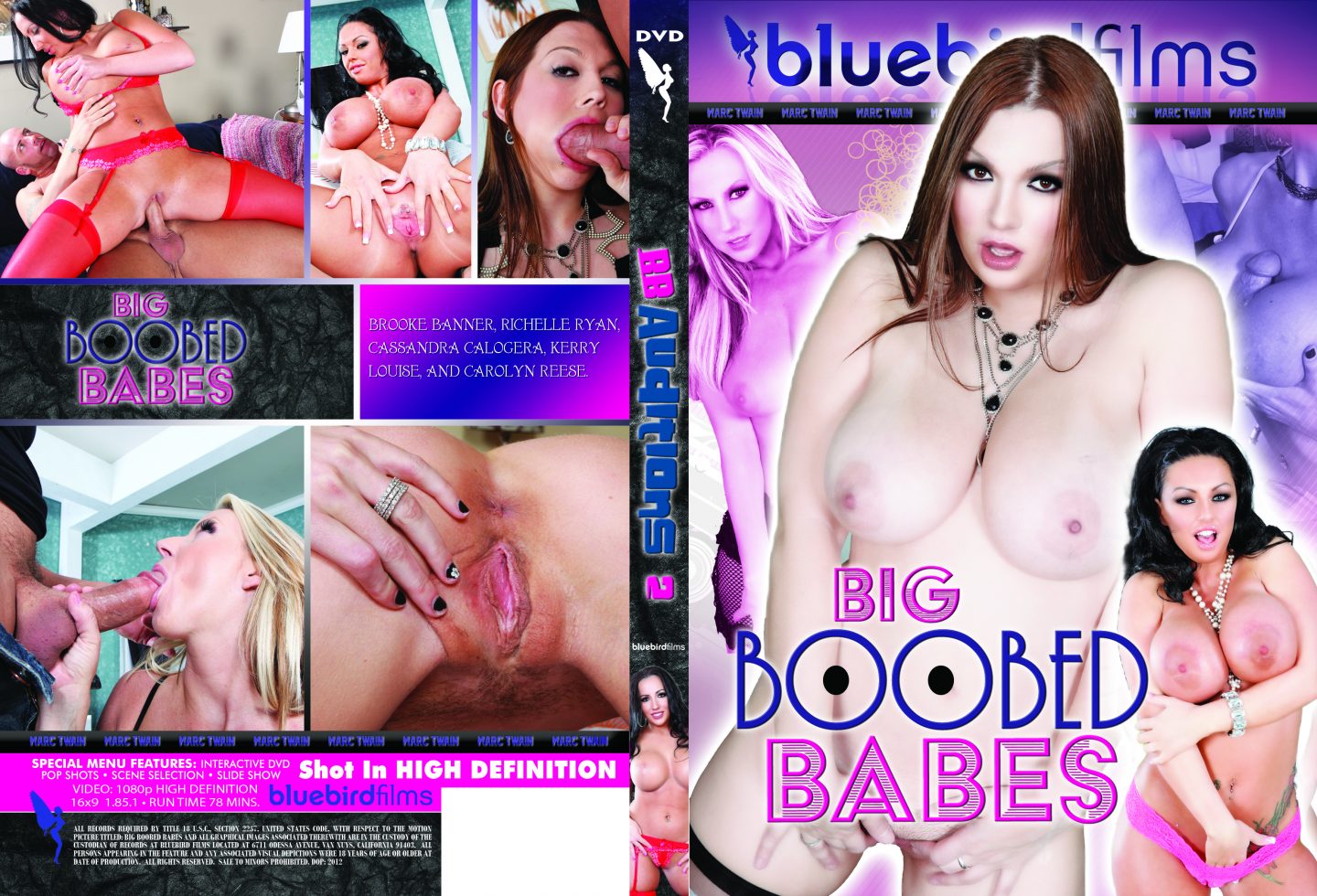 Bluebird Films proudly presents "Big Boobed Babes," a tantalizing exploration into the world of buxom beauties who know exactly what they want – and it's not just your average man's attention. Directed by Marc Twain, this sizzling production features some of the most alluring women in the industry today as they engage in nothing but raw, unadulterated passion.
Starring Brooke Banner, Anthony Rosano, Cassandra Calogera, Barry Scott, Kerry Louise, Rocco Reed, Carolyn Reese, Tommy Gunn, and Richelle Ryan, this film showcases five jaw-dropping scenes guaranteed to leave viewers breathless. Each actress brings her own unique brand of sensuality to the screen, proving that bigger really is better when it comes to breasts.
In the first scene, we meet Brooke Banner, a tattooed blonde bombshell whose seductive eyes promise pleasure beyond measure. With a mouth made for deep throating, she eagerly takes a rock-hard cock before it disappears between her ample thighs. The result? An explosion of raw emotion that leaves both parties craving more.
Next up is Cassandra Calogera, a voluptuous brunette with moves that would make any man weak at the knees. As she bounces her pussy on a massive dick, you can almost feel the energy radiating off the screen. This big tit slut knows how to work her body to perfection, leaving her partner satisfied yet hungry for more.
Kerry Louise, another blonde beauty with curves that won't quit, takes center stage next. She may be new to the game, but there's no mistaking her talent or her desire. As she enjoys every inch of a hard dick deep inside her pussy, it becomes clear why she's quickly become a fan favorite among viewers everywhere.
Carolyn Reese, a sexy blonde with an insatiable appetite for cock, teams up with none other than Tommy Gunn himself. Watch as these two seasoned performers bring out each other's wildest fantasies, sucking and fucking until neither can take anymore. Their chemistry is undeniable, making this scene one you won't soon forget.
Finally, we have Richelle Ryan, a stunning redhead clad in fishnet stockings that hug her curves like a second skin. As she writhes beneath her partner, it's impossible not to notice the way her breasts move in perfect sync with her body. But don't let those looks fool you; once she has that dick in her hands (or rather, wrapped around her fingers), there's no stopping this horny minx from getting what she wants.
"Big Boobed Babes" is more than just a title – it's a testament to the power of feminine desire and the incredible lengths these women will go to satisfy their cravings. So sit back, relax, and enjoy the ride as these busty beauties give it everything they've got…and then some.
Scene 1: Brooke Banner, Anthony Rosano
Scene 2: Cassandra Calogera, Barry Scott
Scene 3: Kerry Louise, Rocco Reed
Scene 4: Carolyn Reese, Tommy Gunn
Scene 5: Richelle Ryan, Derrick Pierce