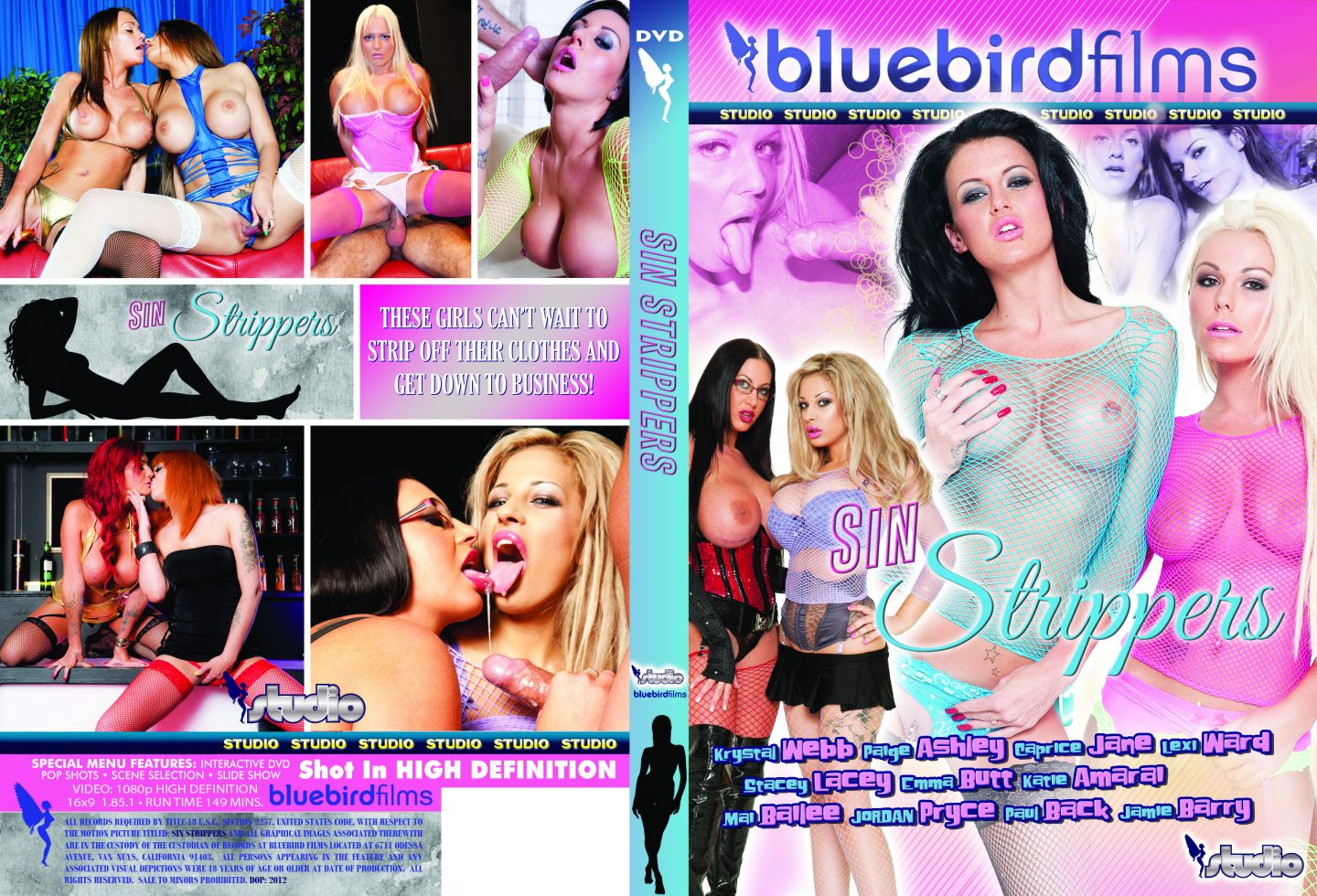 Bluebird Films presents Sin Strippers, an all-new movie with never before seen footage of some of your favorite British babes. Directed by Max Cool, these girls are ready to strip off their clothes and get down to business. These sexy strippers want to show you just how skilled they are and I don't mean on the stage.
Scene 1: Krystal Webb, Paige Ashley
Scene 2: Caprice Jane, Stacey Lacey
Scene 3: Emma Butt, Katie Amarai, and Paul Back
Scene 4: Lexi Ward, Mai Bailey
Scene 5: Jordan Pryce and Jamie Barry
From the Bluebird vaults, it's all new, never before seen footage!