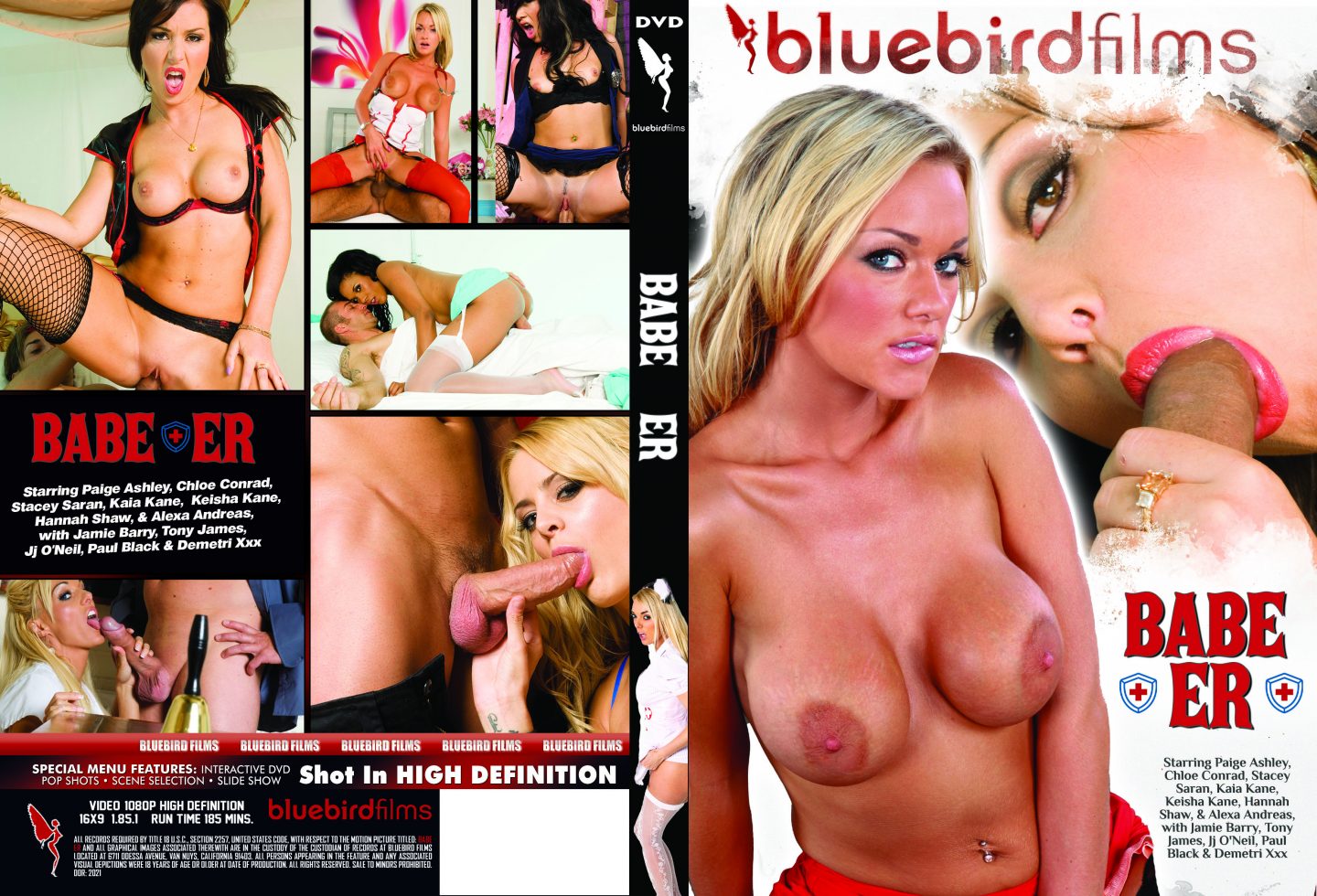 Bluebird Films proudly brings you "Babe ER," a tantalizing tale of erotic passion and unbridled lust where the sexiest nurses in town indulge their insatiable desires for raw pleasure.
In this thrilling medical drama, the alluring ladies at the forefront are not just skilled healers but also secretive seductresses who cater to their patient's deepest fantasies during routine check-ups. Over 3 hours of pure hardcore action!
Blonde bombshells, raven-haired enchantresses, and every shade in between – each nurse brings her unique charm to the table as she ensnares unsuspecting men in her web of seduction. The result? A pulse-pounding ride filled with mind-blowing orgasms and throbbing erections that leave no room for doubt – "Babe ER" is where every cock finds its ultimate release under the watchful gaze of gorgeous nurses who know exactly how to please!
Scene 1: Paige Ashley, Demetri Xxx
Scene 2: Kaia Kane, Hannah Shaw, Demetri Xxx
Scene 3: Chloe Conrad, Jj Oneil
Scene 4: Alexa Andreas, Tony James
Scene 5: Keisha Kane, Jamie Barry
Scene 6: Stacey Saran, Paul Black